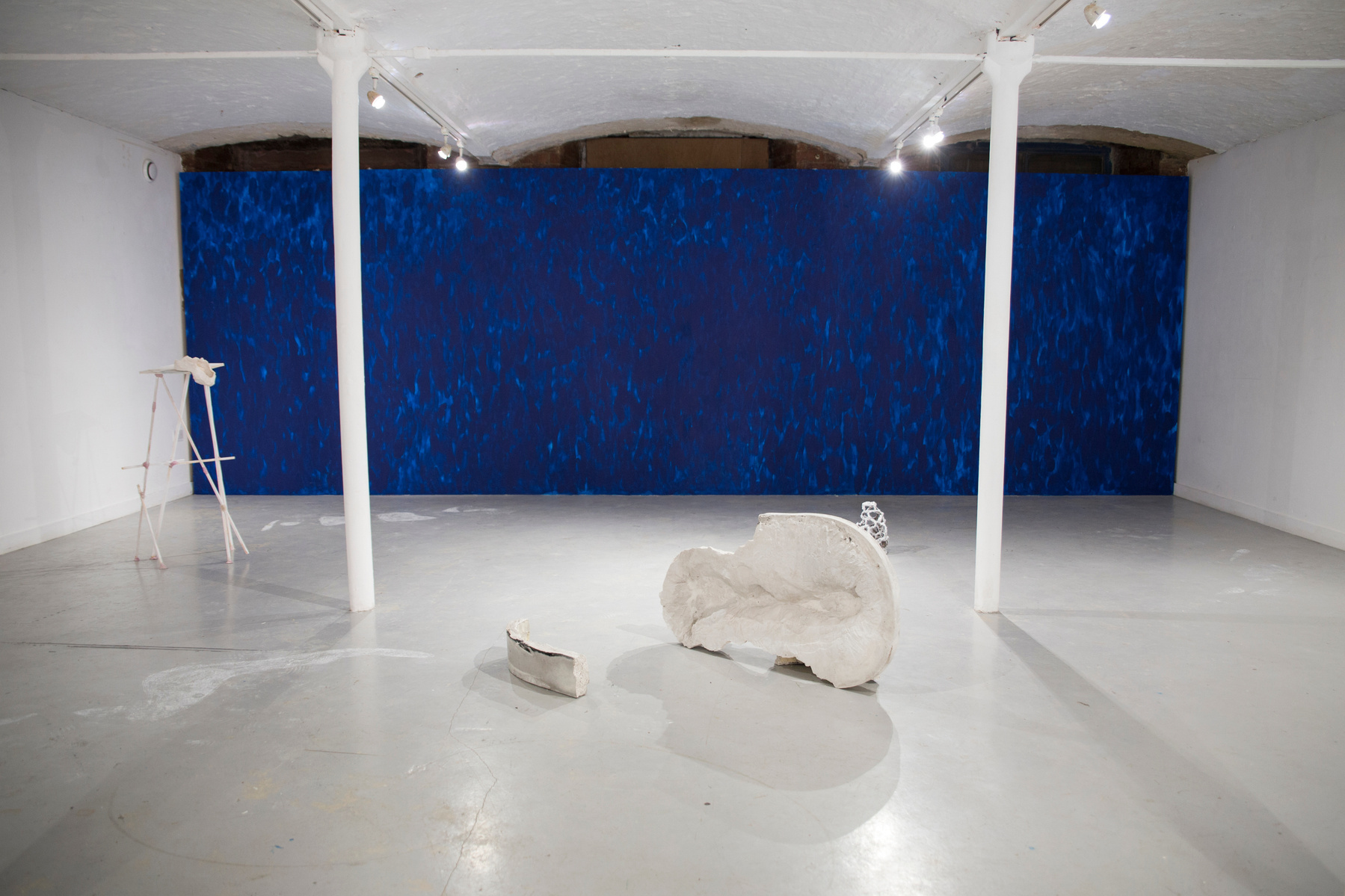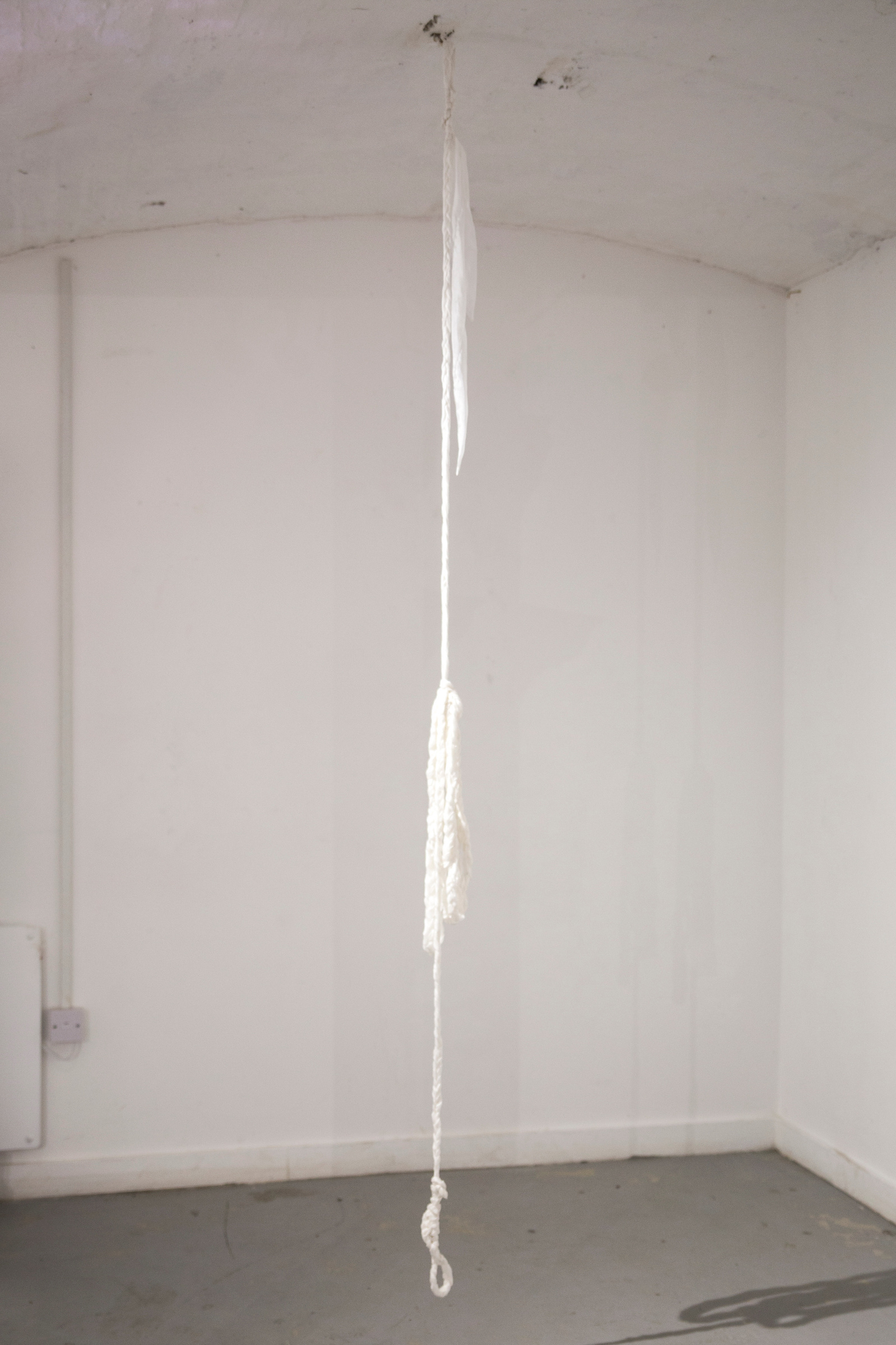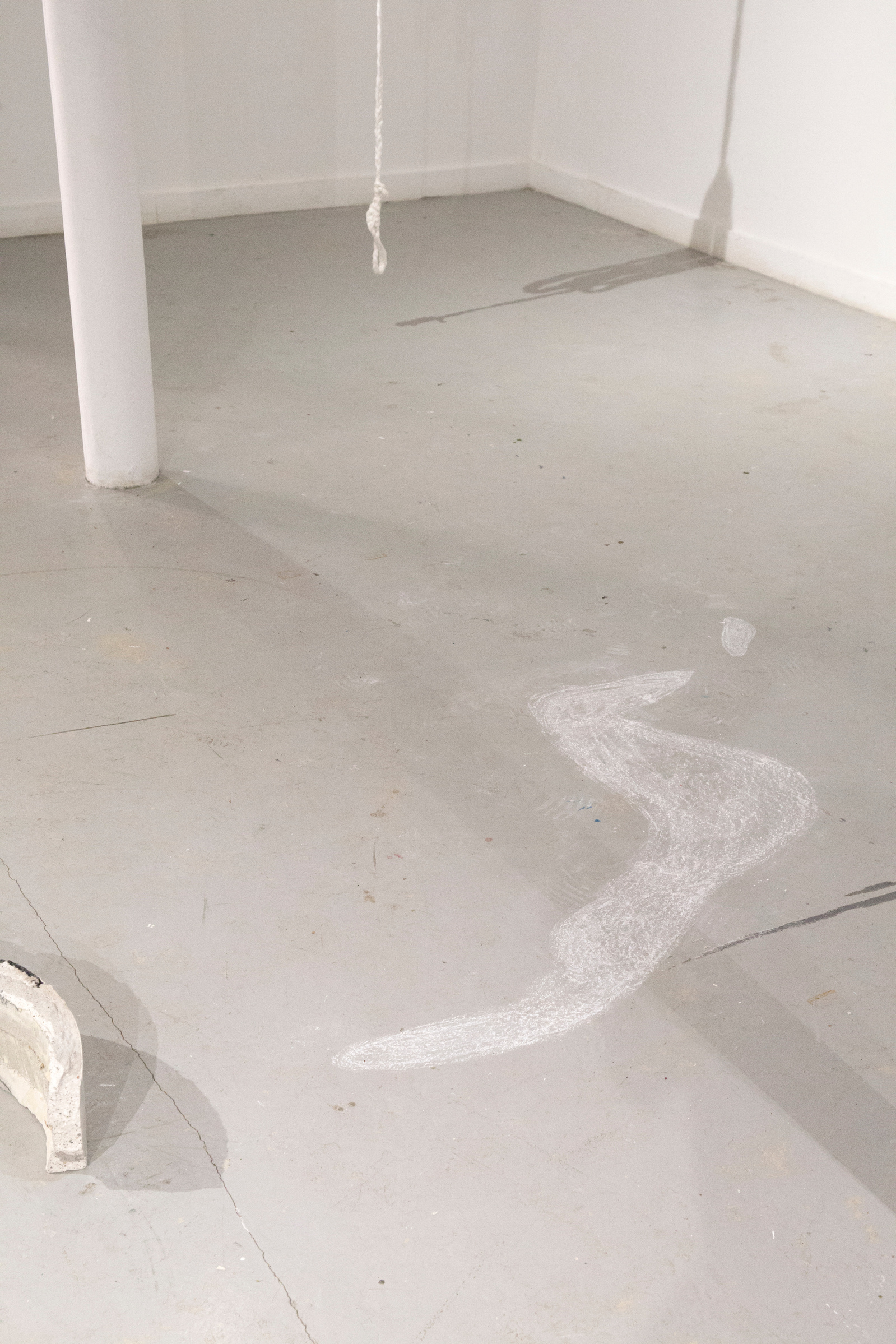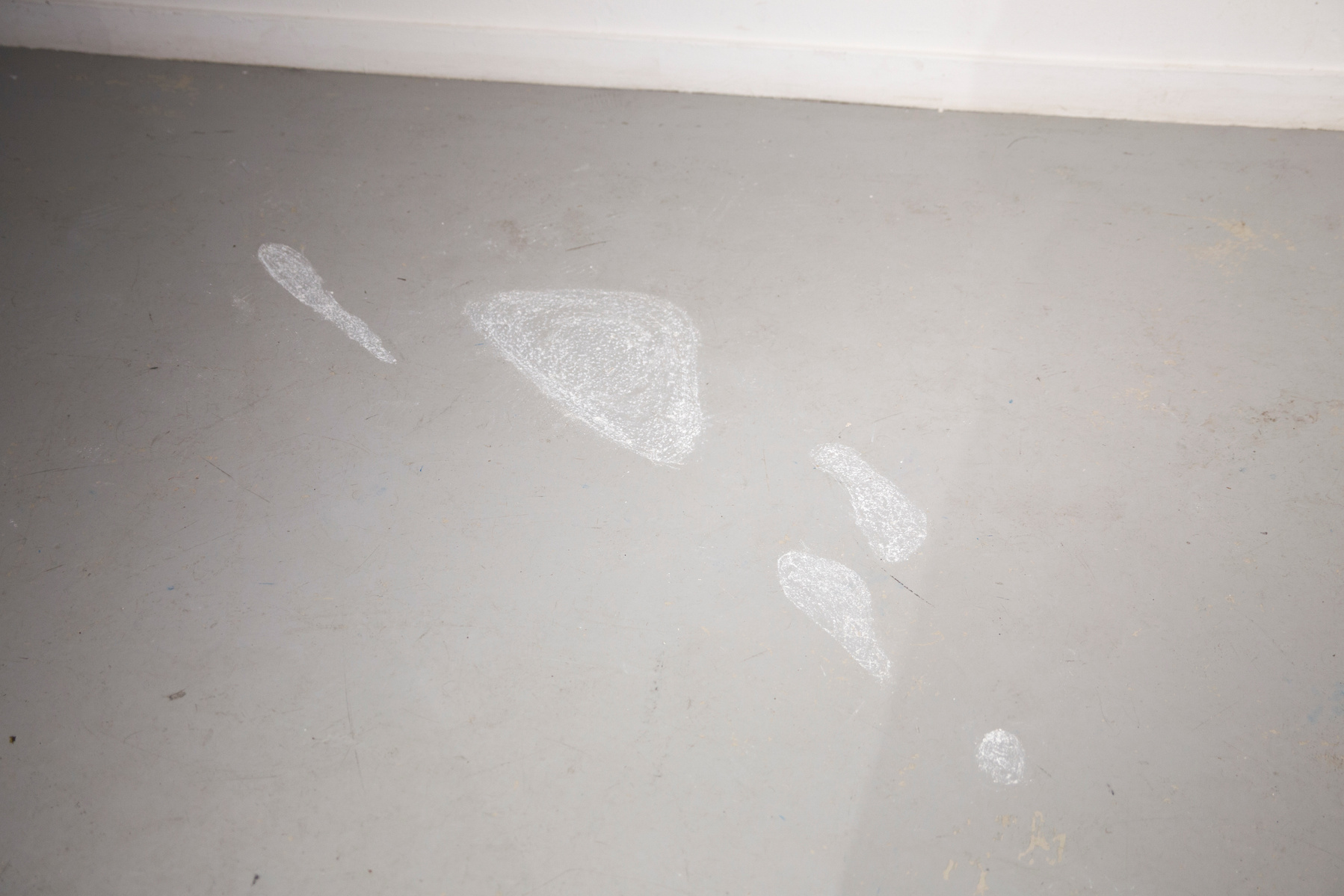 Floating on the surface of knowledge, Islington Mill, Salford, 2018

Mollie Milton & Rebecca Halliwell-Sutton bring together speculative new works into a constellation of exchanges, objects and ideas with overlaying meanings. They float on the surface of knowledge, enable the amateur and explore intuitive responses to the intangible, playing with the irrational.

Collaging and collapsing linear time via images and objects; visual metaphors anchor us. The experience of time is completely internal, bound by emotion and thought. Incoherent information and abstract thought seek non-verbal modes of communication and visual language.

Oscillating between fact, fiction, archaeology & mythology 'Floating on the surface of knowledge'* explores the slippage between these sometimes conflicting modes of communication, it proposes the inherent value in seeking connections and similarities.

The soul thrives on ephemeral fantasies**, hand-sewn and braided silk rope with wax & chalk floor drawings

Ideas decompose into stones of unknowing***, Concrete sculpture & cyan risograph zine


*Title is a quote from Sightlines by Kathleen Jamie
** bell hooks 'All About Love' citing Thomas Moore 'Soul Mates'
*** A sedimentation of the mind : earth projects, Robert Smithson